Your trusted choice for all your garage needs
Serving the Kansas City Metro for over 25 years
hat we do
Garage Doors, Openers, Repairs & More
Are you looking for garage door installation or repair services in Kansas City? Our garage door installers and technician are highly skilled and capable of providing exceptional service. In addition, they receive training in servicing techniques to enhance their capabilities.
We serve the entire Kansas City area including Overland Park, Lenexa, Shawnee, Leawood, Olathe and surrounding areas. 
Garage Doors Installation
Is it time to upgrade your garage doors and increase the curb appeal of your home? We proudly feature Door Link residential garage doors for installation. These locally manufactured doors are among the most durable and dependable in the market.
Garage Door Openers
Is it time to switch out that old garage door opener? Ten years is a good bench mark for the longevity of an opener. We recommend Liftmaster openers because of their durability and quality. Whether you supply the opener unit or not, we are committed to your total satisfaction.
Repairs - CABLES & SPRINGS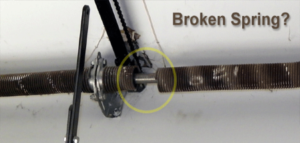 If your garage door stops working, there are many types of problems that could cause this, including misaligned tracks and broken torsion springs.
See our Reviews from & 
Curtis garage doors had the best price. Really nice guy. I did have cleanup to do afterwards, such as screws and wire bits on the garage floor (which could pop tires) packaging etc. Otherwise I would have given a five star rating. I will use him again.

Charlene P.


7/02/2018

I have nice new garage doors, with automatic openers. We got our 1970's garage doors replaced in a timely manner and at a reasonable cost. We were even told we could save some $$$ by buying the openers ourselves, which we did. Highly recommend.

Charlotte K.


4/13/2018
  Jeff did a great job for me. Called and was able to fix my door within the hour of me calling. Excellent service. Explained what I needed to get fixed. Checked on my opener as well with out me even asking. Very impressed.
Bob B.
10/11/2017
  I needed a new garage door opener. Contacted 6 different companies and got 6 different prices for the same opener installed. This was the cheapest. Jeff made an appointment for 8 a.m. the next day. At 8 a.m. he was unloading his equipment in my driveway. Told me it would take one and a half hour to do the job. Jeff was will organized and went to work. He cleaned up as he worked. He removed the old opener and put it in his truck to carry away as he uninstalled it. Then proceeded to install the new opener and clean as he went.
In one hour he had removed the old opener, installed to new opener and was having me try it out. Gave me the instruction booklet and made sure I new what everything was for and how to use it. Oh yes he brought the new opener with him to install.
If you need a garage door opener or service on one call this guy he is GREAT.
CALL 913-422-3373 or best during the day to call his Cell 816-550-3590 and leave a message. HE WILL CALL YOU BACK
His was the cheapest offer, sure glad I used him.
Harold B.
6/06/2012
  Jeff was referred by a neighbor and I would highly recommend.  He's just a "guy" not a company, but the upside is you're not going to pay all the markup on material or the overhead for a big company. He will even let you buy the units yourself (I got two whisper quiet belt drives on Amazon that are 75% quieter than our old ones) and then you just pay him to install them. He was easy to work with, showed up on time, worked quickly. and only charged $90 to install each unit. Would definitely use him again.
D V.
11/10/2016
Message Us
Get  a Free Estimate
Address
5187 Merriam Drive
Merriam, KS 66203